In 2010 in Japan Takara Tomy held a lottery of sorts in conjunction with a store called Family Mart. There were all sorts of prizes made available to the winners and Skywarp was basically the 3rd place prize (or the C prize). This is the Activators mold that features the spring loaded transformation gimmick - a repaint of Starscream.
I'm not sure how many of this toy were made or even how many made it to the secondary market, but I don't recall seeing it readily available within the U.S.. When I had a chance to add this little figure to my Animated collection needless to say I didn't hesitate.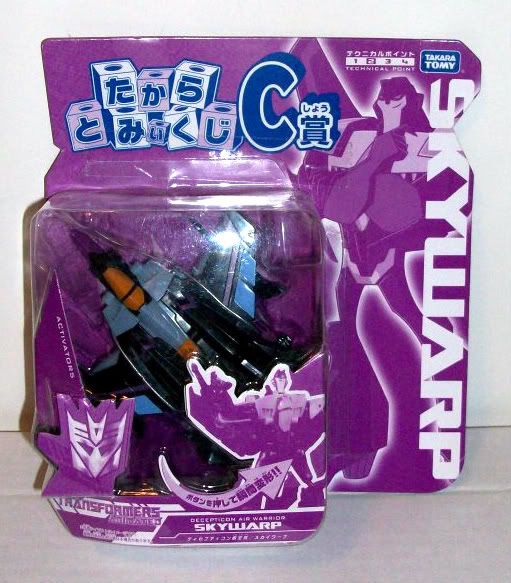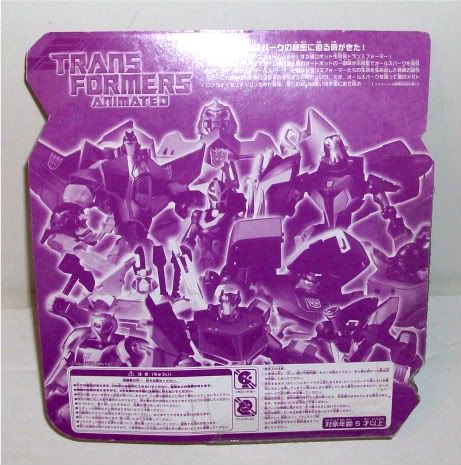 In typical Takara fashion Skywarp's packaging was done up in purple monochrome. This I like. It stands out and lets you know that Skywarp wasn't a mass released figure.
When the spring loaded transformation gimmick was first introduced in the Machine Wars series I was hooked. I loved the basic Beast Wars figures that featured this as well. Perhaps this is one reason I adore the Activators as such. While the jet does feature a little robot kibble, it's a faithful representation of the larger voyager class mold. I wonder why there aren't any Decepticon/Destron symbols on the wings?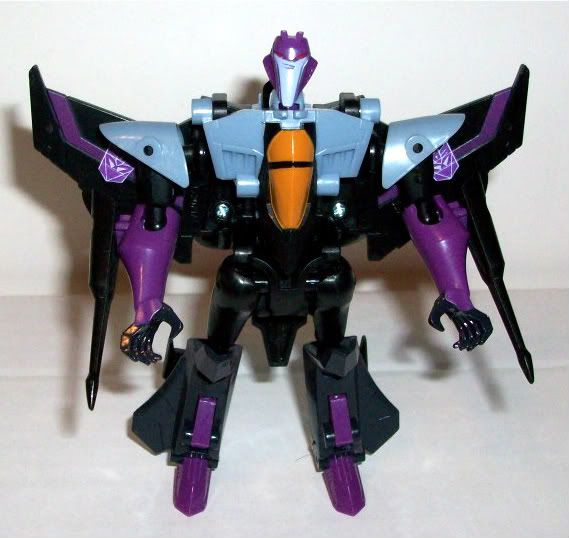 My only gripe with the robot mode is the color of purple used on Skywarp's head. It's just too light when compared to the purple used on the rest of the figure. Other than that this is a great repaint of the mold.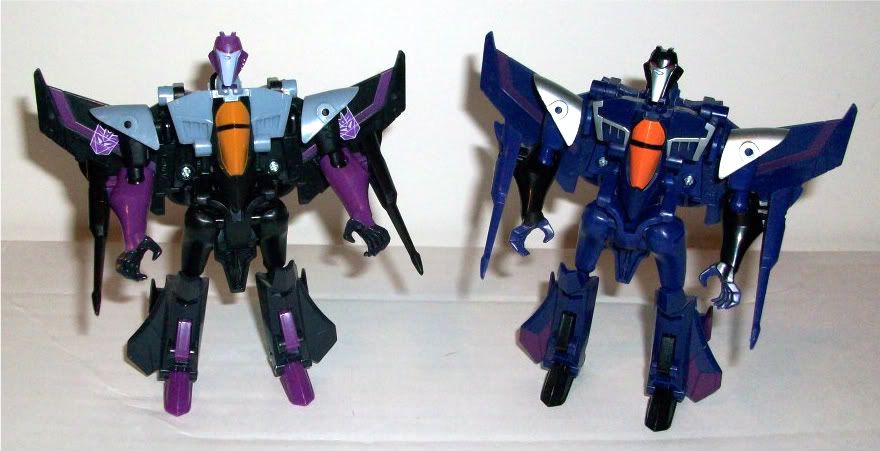 I already had Thundercracker so I guess I owe it to myself to get Starscream to complete the trio. I'm also on the lookout for Dirge. Thrust was also made using this same mold and like Skywarp was part of the Family Mart lottery. I believe he was the 2nd place prize.