I'm one of those guys that has more than one hobby. At times I wish I could just focus on one thing (Transformers), but my interests are varied and I find myself at times needing a "break". Video games have always been that nice distraction or break. I often go months without playing a video game, only to play them non-stop a day later.
I tend to call myself a video gamer over a video game collector, but that line often gets blurred when I discover something new. The new in this case is the Sega Mark III. What is that you may ask? Well it's essentially the Japanese version of the Sega Master System. It's not quite the same as there are some major differences. When I first read about this in a import magazine I bought at the mall a few months back, I could feel that collecting itch coming on. After doing a lot of research I decided to keep my eyes open for what I deemed a good deal. Little did I know that deal would land in my lap only a few weeks later.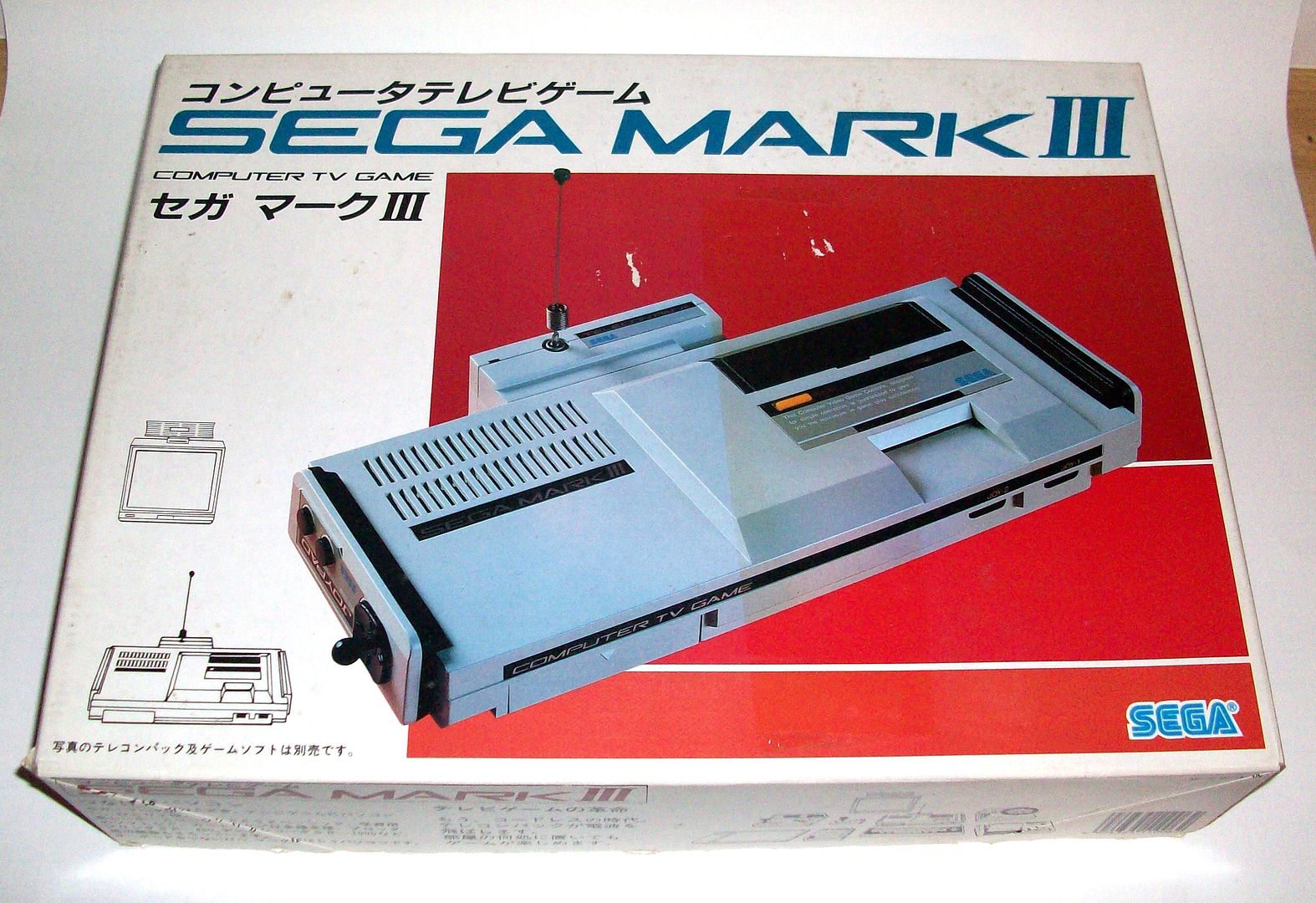 If I'm going to import a video game console from overseas, I might as well get one that is complete w/ it's original packaging. Pretty cool, huh? I consider myself lucky to have found a complete set up for what I paid, however once the package arrived I had a better idea of why I got it on the cheap end. The console itself is white...or used to be. Like a lot of white plastic, it has yellowed overtime. I kinda thought that would be the case by the pictures the seller had, but I still thought "why not". While I would have preferred a white console, I wasn't about to drop $300+ that a lot of the better cosmetic looking ones bring.