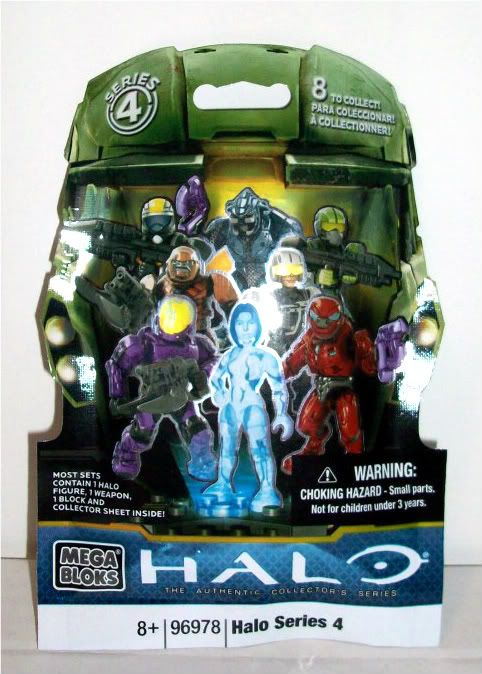 The Halo blind packs are back with an all new series 4! I recently found them at a local Walmart and grabbed a pack. I don't keep up w/ Mega Blok's release schedule so I was a little surprised to find these.
I like the new die-cut bags they are using this time around. There are 8 new figures to collect. 1 ultra rare (Cortana), 2 rare and 5 common. Price per figure is up a little from series 3. I believe they are up to $2.97 each or something similar. Enough talk though let's open it up and see what figure we have waiting inside.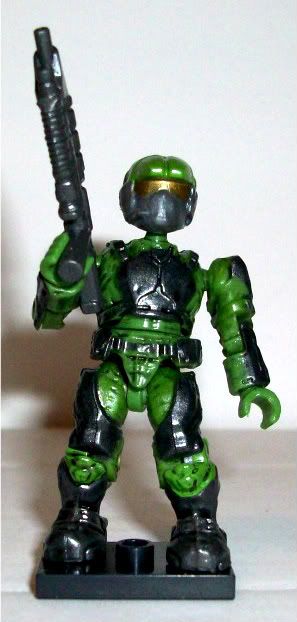 Not surprised that we got one of the common figures. This is the green UNSC Marine. I don't think I have a Marine with this head sculpt so that is cool. The only thing that seems off to me is the neck. Doesn't it look like the head is floating? I love the green color and the weapon is a first for me. I also like the new thinner "stand" packaged with series 4. There are only 3 pegs and since these figures have a wide stance the figures look better standing on a 3 peg piece.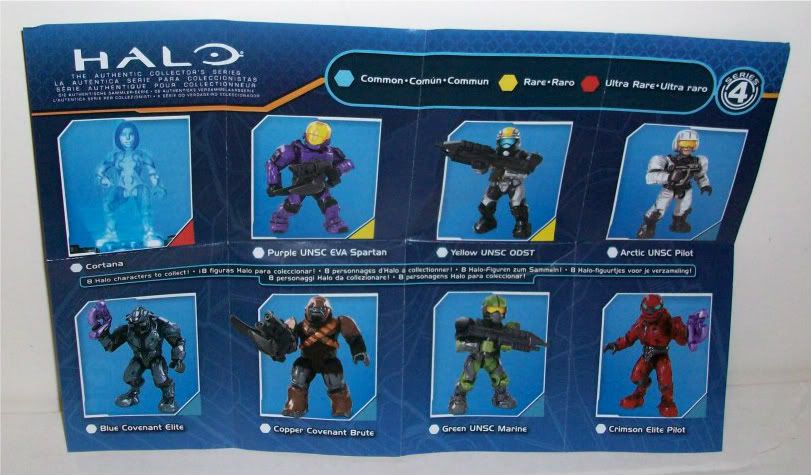 The rest of series 4's line up looks pretty solid. I could've done without another Covenant Brute, but that's just me. The Cortana figure just doesn't cut it for me. I'd rather chase after the yellow UNSC ODST.

If you've been waiting for these to hit your area start checking Walmart. It seems that these are part of their new spring reset so get to hunting!